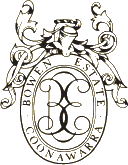 COONAWARRA
We hope that the year 2020 may never be eclipsed. The many issues faced by all around Australia and the world; covid, fires and drought tested us all. Thankfully here in Coonawarra we felt extremely blessed and fortunate as we were very isolated from these outside pressures. We did experience lower than average yields, which meant during vintage we barely raised a sweat and it was lovely as we were home schooling the children and so they were involved with our harvest. The weather during vintage was glorious with moderate to warm days and ripeness was attained with relative ease. During flowering there were a couple of extremely hot and windy days which hindered fruit set. This was the cause of our lower yields.
Wine:
The subtle integration of French oak is seamless from nose to palate. This wine spent 8 months on lees in new 225 lt. French oak barrels. The wine holds itself well reflecting our usual bright pear and peach flavours, enhancing the oak characteristics. Lovely natural fruit acidity blends with bright fresh flavours bringing balance and length to the palate This is a wine which is drinking well now and will develop over the next two years. Compliments most food.
Drink:
Drink now over the next 2 years.
Food:
Salads, seafood, light curries and Asian meals.
Download tasting notes.
Our timing of picking of the 2019 grapes was in keeping with the long-term average. The Shiraz and Cabernet Sauvignon grapes were picked between 1st and 19th April 2019. Leading into vintage ideal diurnal temperature conditions nurtured full flavour development, optimum sugar levels and strong natural acidity levels. Whilst we did experience some warmth during the growing season, the healthy vine canopies coped well, aided by monitored applications of water and the prevailing Southern Ocean breezes. We are excited about the quality of wine produced from the growing season for our 2019 vintage.
Wine:
An aromatic ripe nose immediately grabs your attention. The core of this wine is the appealing blackcurrant fruit and violet notes. The generosity of these characters belies the medium bodied wine structure on the palate. The finely intertwined tannins are a hallmark not only of classic coonawarra but Bowen Estate's winemaking philosophy. The 2019 is a very polished wine opening with immediate appeal as well as excellent cellaring potential from an outstanding vintage.
Drink:
Over the next 5-7 years.
Food:
Red meat, pasta dishes, blue and vintage cheeses.
Download tasting notes.
Wine:
Bright ruby jewel colours entice the drinker. Juicy grape -plum characters enhance the aroma enticing the drinker with beguiling fruit characters that leap out of the glass. The sweet supple well-rounded palate is an excellent example of our Shiraz from a fine vintage. This wine is an excellent representation of our style; rich fruit characters balanced well with supportive tannins ensuring the wine is very easily drunk whilst young but still one for the cellar.
Drink:
Over the next 5-7 years.
Food:
Casseroles, tagines, white meat and soft cheeses.
Download tasting notes.